Справочная программа DashBook Pro SRS-book от DashBook купить, цены, чем прошить — ECU Pro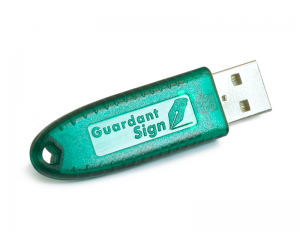 Программа DashBook является справочным пособием необходимым для быстрого снятия и разборки комбинации приборов, в программе пошагово с иллюстрациями расписан процесс снятия комбинации приборов с автомобиля, разбор комбинации приборов, место расположения памяти, тип памяти, подключение напряжения комбинации приборов для проверки показаний одометра, точки внутрисхемного программирования, дампы памяти с различным пробегом.
Программа незаменима для начинающих, а так же опытных мастеров, поскольку на многих авто процесс снятия и разборки является сложным занятием, а поиск информации в интернете занимает много времени и не всегда бывает результативным.
Программа DashBook защищена аппаратным ключом защиты (USB ключ).
Полный список моделей автомобилей

Покупая программу, вы будете получать бесплатные обновления!
В последней версии:
560 комбинаций приборов
2850 дампов памяти
Особенности программы:
Поддерживаются: Windows: XP, Vista, 7, 8, 8.1 (32, 64 bit)
Язык: Русский, Английский
Программа SRS-Book является справочным пособием необходимым для быстрого снятия и разборки блока управления подушками безопасности SRS, в программе пошагово с иллюстрациями расписан процесс снятия блока управления подушками безопасности SRS с автомобиля, разбор блока управления подушками безопасности SRS, место расположения памяти, тип памяти, схема подключения блока управления подушками безопасности SRS, точки внутрисхемного программирования, дампы памяти с CRASH и CLEAR для различных модификаций блока управления подушками безопасности SRS.
Программа незаменима для начинающих, а так же опытных мастеров, поскольку на многих авто процесс снятия и разборки является сложным занятием, а поиск информации в интернете занимает много времени и не всегда бывает результативным.
Полный список моделей автомобилей

Программа SRS-Book защищена аппаратным ключом защиты (USB донгл)
Покупая программу, вы будете получать бесплатные обновления!
В SRS-Book v2.0:
156 моделей автомобилей
1290 дампов памяти CRASH и CLEAR
Поддерживаемые системы :
, Vista, 7, 8, 8.1, 10 (32, 64 bit)
Особенности программы:
Поддерживаются: Windows: XP, Vista, 7, 8, 8.1 (32, 64 bit)
Язык: Русский, Английский
Dash & Lily Series
Available ON (11-03-20)
Mind the Gap, Dash & Lily
Dash & Lily Series : Titles in Order
Book 3
Available formats:
Ebook (1)
Audio (1)
Paperback (1)
Hardcover (1)
For Dash and Lily, it's beginning to look a lot like…distance! Just in time for the series release of Dash & Lily on Netflix comes a new helping of love–this time across the pond as best-selling authors Rachel Cohn and David Levithan send Dash and Lily to England.
Dash and Lily were feeling closer than ever…it's just too bad they're now an ocean apart. After Dash gets accepted to Oxford University and Lily stays in New York to take care of her dogwalking business, the devoted couple are struggling to make a long distance relationship work. And when Dash breaks the news that he won't be coming home for Christmas, Lily makes a decision: if Dash can't come to her, she'll join him in London. It's a perfect romantic gesture…that spins out of Lily's control. Soon Dash and Lily are feeling more of a gap between them, even though they're in the same city. Will London bring them together again–or will it be their undoing?
Book 2
Available formats:
Ebook (1)
Audio (1)
Hardcover (1)
Paperback (1)
New York Times bestselling authors Rachel Cohn and David Levithan are back together with a life-affirming holiday romance starring Dash and Lily!
Dash and Lily have had a tough year since readers watched the couple fall in love in Dash & Lily's Book of Dares. Lily's beloved grandfather suffered a heart attack, and his difficult road to recovery has taken a major toll on her typically sunny disposition. Lily's spark has dimmed so much that Langston, her brother, has put aside his grudge against Dash to team up and remind Lily what there is to love about life.
With only twelve days left until Christmas-Lily's favorite time of the year-Dash, Langston, and their friends take Manhattan by storm to help Lily recapture the holiday spirit of New York City in December, a time and place unlike anywhere else in the world. Told in alternating chapters, The Twelve Days of Dash & Lily is bound to be a Christmas favorite for seasons to come.
"Cohn and Levithan write with verve and plenty of wry comedy. . . . Intriguing characters and splendid writing."–Kirkus Reviews
"Peppered with sharp banter and up-to-the-minute New York City references. . . . A full-fledged rom-com."–Publishers Weekly
"Hilarious and heartfelt . . . [captures] the emotions of teen love, along with the hilarity of young adult life."–School Library Journal
A Zoella Book Club Pick!
Book 1
Available formats:
Ebook (1)
Audio (1)
Paperback (1)
A whirlwind romance from the New York Times bestselling authors of Nick & Norah's Infinite Playlist!
"I've left some clues for you.
If you want them, turn the page.
If you don't, put the book back on the shelf, please."
16-year-old Lily has left a red notebook full of challenges on her favorite bookstore shelf, waiting for just the right guy to come along and accept its dares. Dash, in a bad mood during the holidays, happens to be the first guy to pick up the notebook and rise to its challenges.
What follows is a whirlwind romance as Dash and Lily trade dares, dreams, and desires in the notebook they pass back and forth at locations all across New York City. But can their in-person selves possibly connect as well as their notebook versions, or will their scavenger hunt end in a comic mismatch of disastrous proportions?
Co-written by Rachel Cohn (GINGERBREAD) and David Levithan, co-author of WILL GRAYSON, WILL GRAYSON with John Green (THE FAULT IN OUR STARS), DASH & LILY'S BOOK OF DARES is a love story that will have readers scouring bookstore shelves, looking and longing for a love (and a red notebook) of their own.
Dash book
★ As she did in Duke (2013), Larson centers this trenchant novel on a child dealing with hardships on the home front during WWII, including separation from a beloved dog. Inspired by real-life wartime events, the novel vividly communicates the emotional and physical ordeals endured by Japanese-Americans evacuated to relocation camps after the bombing of Pearl Harbor. A pall descends early in the story, as 11-year-old Mitsi Kashino contends with classmates' slurs and snubs, including some from her two best friends. After learning of her family's impending relocation, Mitsi is devastated to discover that her one steadfast ally, her dog Dash, cannot accompany them. Asking a neighbor to take care of Dash, "Mitsi thought she had cried out all her tears, but a couple more leaked out." Reprising the narrative conceit used in Duke, Larson incorporates correspondence between the girl and Dash, whose letters are the work of a surprising ghostwriter. Despite the hurdles Mitsi faces, hope, resourcefulness, and a new friend help this relatable heroine triumph.
★ Eleven-year-old Mitsi Kashino and her family are forced to move to a Japanese internment camp following the attack on Pearl Harbor.
The Japanese-Americans are forced to leave their homes, their jobs, and all but what they can carry. Unfortunately for Mitsi, this also means leaving her beloved dog, Dash, behind. Thankfully, a good-hearted neighbor agrees to take Dash in. The neighbor writes letters to Mitsi, composing them from Dash's point of view, and these keep Mitsi connected with the world beyond the fence. Overcrowded living quarters, long lines and minimal resources stretch the patience of the internees and threaten the bonds of the Kashino family. However, even amid their incarceration, there are spots of hope. Mitsi and her family find new friendships, rediscover old traditions and reinvent their lives. Through it all, Mitsi holds tight to her dream of the end of the war and her reunion with Dash. Larson makes this terrible event in American history personal with the story of one girl and her beloved pet. Spot-on dialogue, careful cultural details and the inclusion of specific historical characters such as artist Eddie Sato make this an educational read as well as a heartwarming one. An author's note adds further authenticity.
This emotionally satisfying and thought-provoking book will have readers pulling for Mitsi and Dash.
Gr 3–6—After Pearl Harbor, life changes for fifth grader Mitzi Kashino and her family, as it did for all Japanese American citizens across the US during that time. Family and friends are shunned, bullied, fingerprinted, and even incarcerated for visiting Japan. Relocation from Seattle, WA to Camp Harmony, and ultimately to Minidoka, ID, causes the loss of jobs, school, homes, cars, and personal possessions. Pets were not allowed in the camps, and this is where Mitzi's dog Dash becomes the linchpin in Larson's story. Recognizing the injustice, neighbor Mrs. Bowker does not hesitate to foster Dash for the Kashino family, and she regularly sends letters "from" Dash to Mitzi. The other interned residents anticipate news from the dog, which effectively lifts spirits and encourages a sense of community. Although not as detailed as Winifred Conkling's Sylvia and Aki (Tricycle Press, 2011), both titles complement one another as fictionalized stories of actual events, and share the theme of courage and dignity in the face of injustice. Dash fills a niche between picture books like The Bracelet by Uchida Yoshiko (Penguin, 1993) and Barbed Wire Baseball by Marissa Moss (Abrams, 2013) and works for older audiences such as Weedflower by Cynthia Kadohata (S. & S., 2006) and Farewell to Manzanar by Jeanne Wakatsuki Houston and James D. Houston (Houghton Mifflin, 1973). Larson's latest is historical fiction at its best.—Sharon Lawler, Texas Bluebonnet Award Committee
After reading Kirby Larson's Duke last summer I was excited to pick up an ARC of Dash at the BEA conference last week. For two days I have been caught up in the world of Mitsi Kashino and her family following the bombing of Pearl Harbor. Mitsi's world previously was a happy one with a loving family, good neighbors and close friends. But that all changed when Japanese immigrants and Japanese Americans were forced to move to War Relocation camps. While the story of Relocation camps is not new to me, what was new was seeing this history through the eyes of a young girl who was trying to make sense of why her culture was suddenly treated so differently. Making the departure from home even more difficult was the fact that Mitsi was not permitted to take her beloved dog, Dash. While the camp conditions were terrible and almost inhumane, the story is softened by the strength of the characters. Mitsi's father learned to make furniture out of wood scraps (their rooms had only beds for furniture), her grandmother bonded with the "dried-plum ladies", and her mother found ways to help other families in the camp. The letters she received from "Dash", written by the neighbor caring for him, buoyed Mitsi's spirits. The letters show a kind woman with a sense of humor who knew just what Mitsi needed to hear. The author's note at the end was a great surprise to this heart-felt historical fiction story. This book will entice young readers to research the history of Relocation camps and how Japanese Americans fared during this time period.
Mitsi is happy with her life in Seattle, with her family, her friends, her teacher, and, most of all, her white dog, Dash. But after Pearl Harbor is bombed, life takes a turn for Mitsi's Japanese American family, and they are forced to leave everything they know for an internment camp, including one special member of the household—Dash the dog. This heartfelt story brings close what a girl like Mitsi would have experienced—the loss of friendships, dizzying change, and fear of the future. But for Mitsi, perhaps the hardest thing to bear is missing Dash. Fortunately, a kind neighbor agrees to take him in, and soon she is receiving letters "from him" that brighten her world. Based on a true story of a girl who had to leave her dog, this book helps readers understand the hardship that Japanese American citizens endured while at the same time offers a story of one girl with relatable hopes and worries. What also comes through is how a strong family can pull together in the worst of circumstances.
Dash is a thoughtful, heartbreaking tale of Mitsi, a young girl who deals with being sent away and separated from a beloved four-legged friend in the aftermath of Pearl Harbor.
Synopsis via Goodreads:
New from Newbery Honor author Kirby Larson, the moving story of a Japanese-American girl who is separated from her dog upon being sent to an incarceration camp during WWII.
Although Mitsi Kashino and her family are swept up in the wave of anti-Japanese sentiment following the attack on Pearl Harbor, Mitsi never expects to lose her home — or her beloved dog, Dash. But, as World War II rages and people of Japanese descent are forced into incarceration camps, Mitsi is separated from Dash, her classmates, and life as she knows it. The camp is a crowded and unfamiliar place, whose dusty floors, seemingly endless lines, and barbed wire fences begin to unravel the strong Kashino family ties. With the help of a friendly neighbor back home, Mitsi remains connected to Dash in spite of the hard times, holding on to the hope that the war will end soon and life will return to normal. Though they've lost their home, will the Kashino family also lose their sense of family? And will Mitsi and Dash ever be reunited?
I've said it before and I'll say it again: I'm often blown away at the depth and profundity that MG literature can offer its readers. Dash is a touching story by Kirby Larson that discusses racism and adversity from a real point in American history, while also gently reminding readers of how love – especially if it comes in the form of a fluffy, four-legged best friend – can make even the most difficult moments, bearable.
Mitsi is an eleven-year-old girl living in Seattle in the aftermath of Pearl Harbor. Even though she feels like life should go on as normal, most of her community doesn't agree. Friends stop talking to Mitsi; she's harassed by random teenagers on the street, and her family quickly begins experiencing the ramifications of a country that is being swept by a wave of anti-Japanese resentment.
In the midst of all of this chaos, Mitsi finds comfort in Dash, her loyal dog and best friend. However, Mitsi soon learns that she must be parted from Dash as well, when she and her family are ordered to report to an internment camp.
There have been many books written about the internment/relocation camps that Japanese-Americans experienced during WWII, but Larson brings a fresh perspective to the genre by offering a look from young girl's perspective, who is confused over why her culture is now suddenly being treated differently.
Larson does an exceptionally fine job of showing the rapid shift in public opinion after December 7th 1941, while also making it a point to include how many Japanese-American families – Mitsi's own parents included – struggle with trying to show that they remain loyal to a country that no longer trusts them.
Readers will undoubtedly be moved (and equally frustrated) by how Mitsi and her family gradually have everything they love and care about – e.g. friends, school, jobs, Dash and even their home – stripped away from them, before they're sent away to an internment camp.
But even as it seems like Mitsi continues to suffer indignity after indignity, Larson also doesn't let her young heroine wallow in the depths of despair. Mitsi is able to find the silver lining to every cloud, including making friends with a kind neighbor who agrees to take Dash in, or thinking of ingenious ways to keep herself occupied – especially when it comes to sharing good news about Dash – while inside the camp.
There's an underlying reminder of the positivity and strength of the human spirit in Mitsi's actions – especially near the end- which will undoubtedly move readers.
Of special note: Larson handles the racism that Mitsi experiences in a manner that is both straightforward and thought-provoking. She doesn't hesitate from showing just how ugly some of the racist experiences could be – at one point, Mitsi is chased and heckled by a group of young men, who physically attack her belongings.
But at the same time, Larson is also careful to balance the ugliness of those experiences with examples of the kinder and softer side of humanity. Mitsi's new neighbor Mrs. Bowker, openly shares her regrets and misgivings on how her German neighbors were treated during World War I. She explicitly states that she wishes she had the courage to have spoken up or acted at the time and it's touching to see how Mrs. Bowker takes that lesson to heart, when it comes to Mitsi's well-being.
This is a strong reminder of the courage and hope that individuals can bring to others with simple actions, and it's also a reminder that it's never too late to learn from one's own misgivings and act differently in the future. This made a strong impact on me, and I can only imagine the impact that this will have on other readers as well.
Dash is an incredibly special book, with a wonderful, thoughtful message on what it means to focus on optimism and unrelenting hope in the face of very difficult odds.
Mitsi's courage in leaving home and separating herself from Dash, especially as she continues to face down some of the most difficult aspects of humanity, is something that I think any reader will admire. Readers will also likely be heartened by the kindness shown to Mitsi by her community members, who are unwilling to let public opinion dictate how and whom they choose to love.
I recommend this for fans of Duke – naturally!- but also for readers who are supporters of the #WeNeedDiverseBooks campaign. Dash is exactly the type of diverse book that is needed, and I can only hope that Kirby Larson will write more of them.